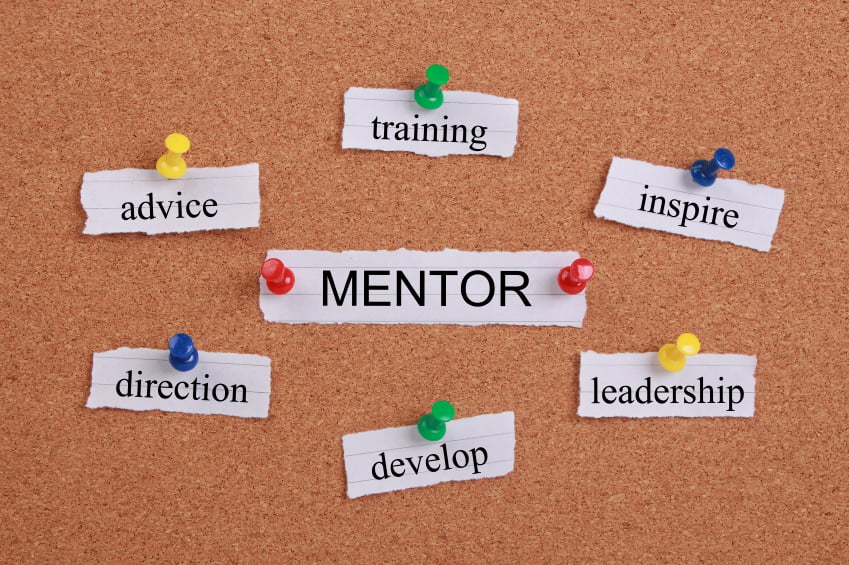 I have been struggling lately to find a person in my career field that fits the profile I am looking for in a mentor.  I have longed to find someone that I can connect with on a deeper level who has this incredible mix of wisdom, humor, experience and passion.  This search has definitely led me to some interesting people who may fit one aspect or another in the list, but not the full enchilada.  I want the full meal deal and I have come to realize that what I am looking for may not exist…at least not in my area.  So I have decided that having one actual individual to look to for guidance may not be where I am meant to look.  My curiosity has led me to many great books, blogs, journal articles, pod casts, people of history, YouTube videos and TED talks.  So maybe in a round about way these individuals are combined and through my own leadership in discovery I have become my own mentor.
The wealth of knowledge at our fingertips today makes it easy to be our own mentor and I believe the days of practicing under one professional to learn a certain method are going by the wayside.  As research and methods intermingle our learning expands and we all end up with our own versions of success.  This does not just apply to the career field but to our spiritual and political beliefs as well.  Our experiences, environment, relationships and interests create this beautiful mix that is unique to each of us.  When we share our own unique perspective on the world then we can begin to discover other like minded individuals and maybe even discover new ideas that challenge where we started in our belief system.  The once rigid systems of politics, religion and career structure has become more flexible and a lot less black and white.  Practices of holistic and eastern medicine are beginning to compliment the more traditional western medicine with meditation, yoga, massage, and acupuncture.  I spent 15 years of my life working in chiropractic and holistic medicine and I love the study of how the body and mind connect and work together. This has led me to finish my degree in psychology and mental health counseling with the hope to combine the two into a unique mind and body practice.
As I move forward in my education I realize that I have brought together the knowledge of many professionals, from all fields, to create the practice I want to share.  I have realized that when you discover a unique path that no one has traveled down before then it is not likely you will find a mentor…you have to be your own.  This can be a little scary, but if you look hard enough you will eventually find others out there with the same vision as you.  If you don't then you can't let it discourage you, it probably means you are on to something truly original and worth pursuing.  The search for meaning and joy in life comes from within and finding our own path is important, sometimes that means taking the road less traveled.  When we go down that road we may find that no mentor is necessary because you have the power to seek the knowledge and the ability and capability all within you.
With love, health, happiness
Stacy